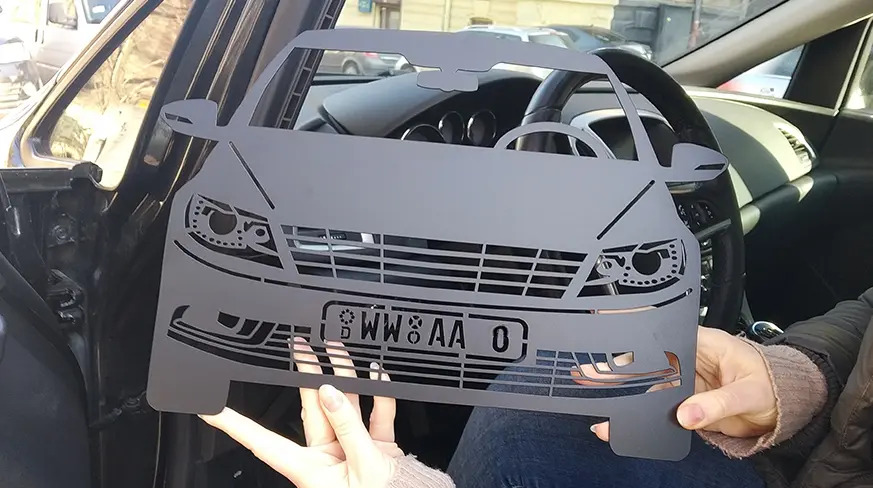 Turn your car silhouette into a real eye-catcher
We trust your taste. That's why you can print your own metal sign. Choose your car model on our website - and our designers will create a cool accessory for you.
Personalised metal signs - timeless accessories
Your individual metal sign is well suited as a living and office accessory. It is a premium product and is made of a high-quality material. You can be sure - your metal sign is a timeless accessory.
Printing a tin sign - giving pleasure to others
Give pleasure to your friend who, just like you, is a car lover. He will appreciate such a gift. Or even his mouth will be open when he sees the metal sign personalized for him for the first time.
Features of accessories personalized metal signs:

Modern accessory with your car silhouette

First class manufacturing

Everything according to your individual taste

METAL SHIELD PRINT GALLERY:
Your accessory in different sizes
If you love your car and are a true car lover, then this accessory is just right for you. Your car silhouette can be a modern wall decoration. Made of metal (painted black, chrome or white), you can get this accessory in different sizes (from XS to XXL).
Personalised metal signs - ideal for home or office use
Individual metal signs with your car model are lightweight and will look good on any wall.
Print metal sign? No problem!
On our website, the ordering process only takes two minutes - choose your car model from the construction kit. This will give you an original accessory with your car silhouette. Satisfaction with this accessory is guaranteed.
CONSTRUCTION KIT - METAL PLATE PRINTING:
Create your personalized tin sign now: