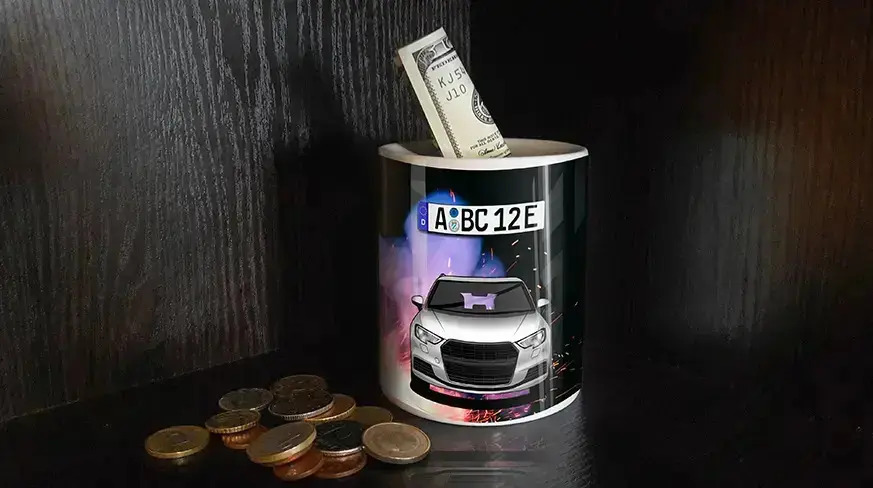 With this car money box, you save up... for the car!
The stylish money box with photo keeps your investment capital safe for the small and big wishes around your car. Be it your driving licence, spare parts, inspections, purchase, TÜV etc. This makes the car money box a great gift at the same time.
Personalized accessory
Choose from stylish designs, from different motifs and think of a label for the mini license plate to customize the money box. It can carry any car model from our endless template database as a motif. Alternatively you can upload a photo yourself.
Made of ceramic
The individual car money box is classically made of ceramic. Therefore it is wear-resistant and gives you pleasure for a long time.
Features of the car money box




Money box with car gallery
Quality Made in Germany
We manufacture the individual money box for you in Germany. It meets the highest quality standards.
Quick on your side
With a few clicks you can design your money box individually. We will then ship it within the next 24 hours after receipt of your order.
In two sizes
The car money box is available in the sizes "small" and "large".
CONSTRUCTION KIT - Money box with photo
Create your individual piggy bank now
More products from Auto4Style
Feedback from our customers