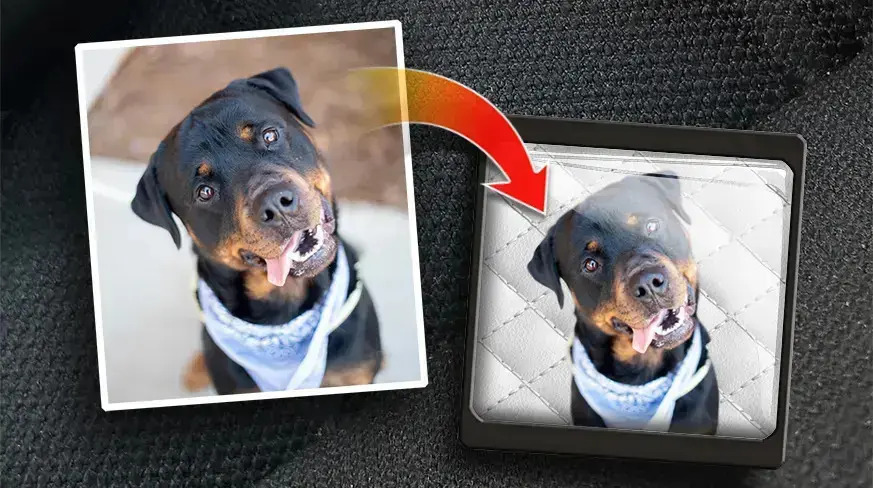 Keeping memories alive
You can now have your own fridge magnet printed. Whether landscape, object, person or animal - you choose the motive.
Design high quality magnets
Your refrigerator magnets are manufactured to fit perfectly and thus achieve a long service life. The components are bonded with epoxy resin, a reliable and adhesive glue.
Individuals Accessory
We design the refrigerator magnets according to your wishes. Three designs are available for personalization: Chrome, white and leather.
The properties of the magnets are as follows:



Customizable for each customer

Practical eyecatcher
You can create your own fridge magnets and use them to take notes or pictures of any kind. With this accessory you can place your motif in a prominent place.
Stylish and trendy
Our refrigerator magnets create your everyday environment. There has rarely been so much originality for such a low price.
From idea to delivery it's just a few clicks
Designing magnets is very easy and works intuitively on our website. Then we make them ready for shipment in no time at all.
CONSTRUCTION KIT - PRINTING MAGNETS:
Design fridge magnets now
More products from Auto4Style
Feedback from our customers
4.9 out of 5 stars (based on 157 reviews)