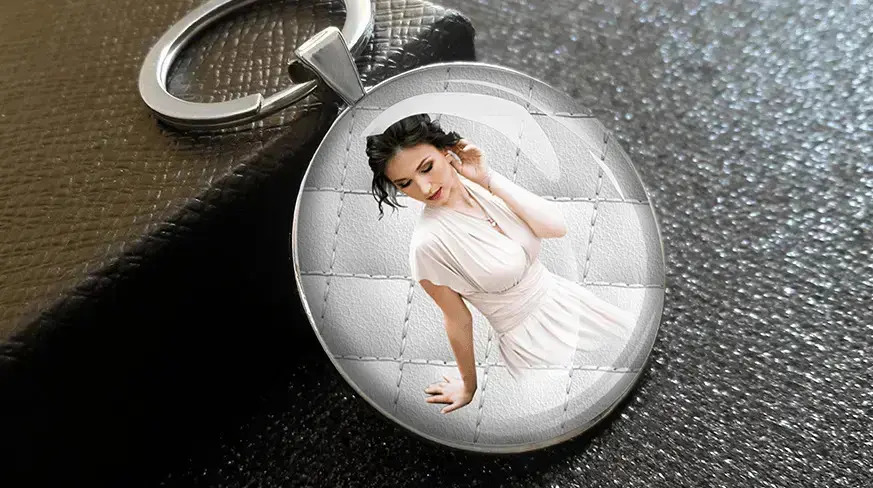 True to original and high quality reproduction of your photo
We set a high value on a 100% original manufacturing of the key chain with your photo! Take a picture of what you love and we will put it on the keychain!
Beautiful idea for animal lovers
If you have a dog, a cat or another pet, then you have come to the right place. Our graphic designers will transfer your best friend's picture to your key chain. Your personalized keychain with Cat or your Keychain with Dog will help you keep your keys in order. In addition, such a key chain is a real unique specimen.
People you love on your chain!
For your personalized key chain you can also use a person picture. Give yourself away, or make someone happy with a family photo!
Features of the key chain with photo:


High-quality manufactured

Individually made for you

KEY CHAIN-DOG-CAT-PERSONS GALLERY:
High-quality production in Germany
Your key chain with cat or your key chain with dog or also with a person is manufactured for you high-quality in Germany.
Individual production
An individual accessory is created for each of our customers - all our key chains are personalized.
Fast shipping
You can create your keychain photo in one minute. Just upload your photo or a great photo of your pet - and we'll get to work right away to meet our customers' needs
CONSTRUCTION KIT - KEY CHAIN CAT/ KEY CHAIN PHOTO:
Create your key chain now!